All the News...
US FUTSAL 2014 Northeast Championship - Most Valuable Player
The Most Valuable Player recognition will be voted on by the opposing team coaches and the game officials after each match. The listed players were recognized by the tournament coaches and officials as a contributing factor to their teams success.
Players listed have been identified as potential candidates for the US Futsal National Team player pool and may be invited to a national team camp in their respective age group.
Click here for List of 2016 U.S. Futsal North East Regionals MPV Players
Safira Soccer Claim Men's Open Title at 2014 U.S. Futsal Northeast Regional Championships
By: Diane Scavuzzo - U.S.Futsal News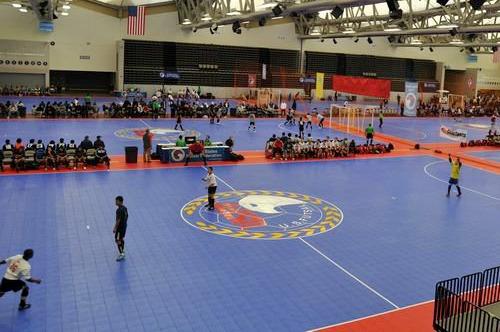 Futsal News: The top teams have been crowned in the boys' and girls' U9 through U19 and Men's Open Divisions at the 2014 U.S. Futsal Northeast Regional Championships - Nearly 200 teams competed in this key regional matchups in U9 through U19 for this U.S. Futsal's 15th annual Northeast Regional Championship. 
Around the world, Futsal has been recognized as one of the key elements for successful soccer programs. This view has long been advocated by U.S. Futsal since its inception in 1981. In the United States, this realization has been slow in coming but is gaining speed as more clubs include Futsal in their development programs. U.S. Soccer has helped to push the adoption of the game, with a focus in the U.S. Soccer Development Academy program. In fact, U.S. Soccer has mandated that these academies include Futsal for the U14s. United States Futsal holds a series of regional championship tournaments around the country, leading up to the annual this year's 29th U.S. Futsal National Championships.
Read more...
| | |
| --- | --- |
| 2017 MIDWEST FUTSAL REGIONAL CHAMPIONSHIP | |
Regional Futsal News
The U.S. FUTSAL MIDWEST REGIONAL CHAMPIONSHIP will be held in Indianapolis

Location: 
Indianapolis
 
Date: February 17 - 20, 2017

Team applications will be accepted after January 15, 2017.  

For more information contact:

David Guthrie  This e-mail address is being protected from spambots, you need JavaScript enabled to view it


Phone: 317-975-2020

For further information checkout the U.S. Futsal Midwest Regional Championship website.



| | |
| --- | --- |
| 2017 SOUTHWEST FUTSAL REGIONAL CHAMPIONSHIP | |
Regional Futsal News
2017 SOUTHWESTERN FUTSAL REGIONAL CHAMPIONSHIP

The 2017 Southwest Futsal Regional Championship will be held in Irvine California.

Address:
Los Angeles Convention Center

Date:  January 14 - 16, 2017

| | |
| --- | --- |
| 2015 NORTHEAST FUTSAL REGIONAL CHAMPIONSHIP | |
«
Start
Prev
1
2
3
4
5
6
7
8
9
Next
End
»
Page 3 of 9