All the News...
Futsal's finest to hit the Jersey Shore
Northeast Futsal fans will convene on the Jersey Shore February 16-18 in Wildwood, New Jersey to watch nearly 200 teams vie for a bid to Nationals. The Northeast Regional Tournament, sponsored by futsal's governing body U.S. Futsal, is expected to draw players from over 10 eastern states and fans from around the region.
For the third year in a row, the Wildwood Convention Center will host the tournament that features both male and female athletes spanning several age groups. The youngest players will compete in the U-8 division, the oldest in National Open Men and National Open Women. Former professional indoor players as well as former college players are expected to compete in the Open Men category.
Teams from each division will compete for their winning titles in hopes of advancing to the National Tournament, scheduled for July 18-21 on the opposite coast in Anaheim, CA.
Read more...
| | |
| --- | --- |
| U.S. FUTSAL AND AUSTRALIAN FUTSAL BUILD CLOSER LINKS | |
National News
U.S. FUTSAL AND AUSTRALIAN FUTSAL BUILD CLOSER LINKS
San Francisco, California – Sept 5, 2011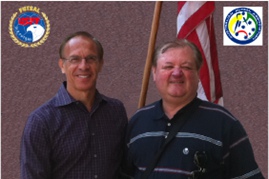 In what may be seen in the future as a historic moment for the game, US Futsal and Australian Vikings Futsal met this week to plan future international tournaments and relationships between each other. Alex Para, CEO of US Futsal and his counterpart Alistair Miller discussed a number of opportunities   and came to agreement on a number including   

• Pacific Cup for Pacific Ocean bordering nations to be played every two years(first 2012), for the age groups  17 years boys ,19 years boys  and open age men and women.
• Women's World Championship (first 2013) for women's national teams
• World Club Championships for men and women to be held annually (first 2012) for the champion club teams of each nation.
• The champion Australian teams from the January Australian National Titles in men and women will qualify for the prestigious Gold Cup of Nations held at USA Nationals in July each year.
• The champion USA teams from the USA July nationals in men and women will qualify to compete in the Australian nationals in the following January.  


Read more...
| | |
| --- | --- |
| U.S. Futsal Announces Official Ball Supplier | |
National News

Berkeley, California -- United States Futsal is proud to announce that it has chosen Select Sport America as the official Futsal ball supplier for the next 4 years.

The agreement took effect on July 1st 2011 and the brand new Select Futsal Super ball was debuted at the 26th US Futsal National Championships held this July in Anaheim, CA this last weekend.


The United States FUTSAL (USFF) is the governing body for the growing sport of futsal in the United States. USFF is the only indoor soccer game sanctioned by FIFA - the International Federation of soccer Associations - the organizer of the World Cup etc. United States FUTSAL organizes  league play, state championship, regional championships and the U.S. Futsal National Championship of all ages and skill levels and welcomes players from all backgrounds.


As a part the agreement between Select Sport America and USFF, Select will supply the Futsal balls for  all matches during all sanctioned US Futsal events including the Regional and the National Championships, as well as for all coaching and refereeing clinics sponsored by U.S. Futsal.
Read more...
| | |
| --- | --- |
| US Futsal National Team news | |
National News
National Futsal Coach Keith Tozer attends U.S. Futsal National Championship and invites players to  US Futsal National Team ID camp to be held in Torrance, California September 12-15. The US Futsal National team begins it's quest to qualify for the FIFA Futsal World Cup 2012 in Thailand.

On July 16th at the U.S. Futsal National Championship, Keith Tozer, Head Coach of the U.S. Futsal National Team, made a presentation to all teams, players and coaches in attendance, to explain  U.S. Soccer National Team Futsal program and to recruit players for building the Futsal National Team and to invite players to the US Futsal National Team ID camp to be held in Torrance, California September 12-15. Those interested can email National Team head coach Keith Tozer at  This e-mail address is being protected from spambots, you need JavaScript enabled to view it

Coach Tozer also took time to thank players from previous National Teams for helping grow the sport since 1984. (see below)

Read more...
Alex Para, Champion of Futsal and Fair Play - SoccerNation.com
Wednesday, 15 June 2011 16:14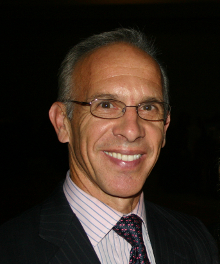 Alexander JC Para is President & CEO of United States Futsal Federation (USFF). US Futsal is the Governing Body of the sport of Futsal (indoor soccer) in the United States. Alex was elected President of USFF after having served for six years ...
Read more... 
«
Start
Prev
1
2
3
4
5
6
7
8
9
Next
End
»
Page 5 of 9